All About Crowdfunding
Showtimes
So you have an idea for a project – you just need the money to put your plan into action. How do you even start? Whether you're working in fiction or documentary, features, shorts or episodic content, learn from the experts at highly popular crowdfunding platforms Kickstarter, Seed&Spark, and Fractured Atlas on how their platforms work, how successful projects are funded, and the dos and don'ts of crowdfunding. We'll discuss different options for crowdfunding platforms, along with case studies and examples from each, and you'll have the opportunity to ask questions from key players at the organization. In addition, we'll speak with marketing and filmmaking pros who can advise you on how to get your project out in the world once you've received your funding. By the end of the day you'll know which platform is right for you, and best practices on how to raise anything from a few hundred dollars to tens of thousands. Go get that money!
A discounted package to attend both the "All About Crowdfunding" and "Sustaining Your Career as a Filmmaker" Craft Ed. Seminars is available for $160 ($130 for IFC Center members). Ticket price includes a coffee & bagel breakfast, free popcorn and coffee all day, as well as a post-seminar happy hour for networking with presenters and attendees.
☕️ 9:30am – 10:00am      Check-In / Bagel Breakfast ☕️
Attendees can enjoy complimentary popcorn and coffee all day!
10AM-11:15AM      KICKSTARTER
As Kickstarter's Senior Director of Narrative Film, Elise McCave is responsible for working with filmmakers and organizations worldwide to bring film projects to life and build communities of support. She works to ensure the creative voices on Kickstarter come from all corners of the industry,  producing work that explores the form to the fullest.
The film category is one of Kickstarter's most successful; since 2009, more than $381 million has been raised and over 70,000 film projects have been launched including $11-million animation project Critical Role and Netflix doc Knock Down the House. For the last 9 years, Kickstarter-funded projects have been nominated for or won Academy Awards, including Period. End of Sentence (2019), Loving Vincent (2018), Anomalisa (2016), and Inocente (2013).
In this session, Elise will school us on the latest in crowdfunding techniques for raising money and building a following, taking us behind the scenes of a campaign.
11:15AM-12:30PM      SEED&SPARK: CROWDFUNDING TO BUILD INDEPENDENCE
Seed&Spark connects people through stories that matter. Since 2012, their platform has helped thousands of creators bring stories to life and to audiences via story-centric crowdfunding, on-platform streaming, live community events and workplace programs that cultivate a culture of diversity and inclusion. At the heart of their cornerstone "Crowdfunding to Build Independence" workshop is a dedication to connecting creators with their audiences. It lays out the steps toward a successful crowdfunding campaign, as well as a career-long action plan most likely to create a lasting, flourishing, direct relationship with your audience. You'll learn from Head of Education Christina Raia and Film Community Manager Bri Castellini how to find and activate your audience, structure your crowdfunding campaign and pitch video, pick the right goal and incentives, and much more beyond marketing the campaign itself. Because after all, it isn't just about crowdfunding: it's about career building. Your career starts here!
12:30PM-1:30PM      BREAK
1:30PM-2:45PM FRACTURED ATLAS 
Fractured Atlas helps individual artists and arts organizations at every level of the cultural ecosystem, in every creative medium, through Fiscal Sponsorship, Artful.ly, and SpaceFinder. Fractured Atlas has national and international reach, with a mission to create a world where all artists have the tools they need to make their creative dreams a reality. During this session, you'll hear from Program Operations Coordinator, Colleen Hughes, about how to use all the tools in Fractured Atlas's suite to achieve a successful crowdfunding goal, cultivate campaign donors, and keep your campaign momentum going.
2:45PM-4:00PM      MARKETING YOUR PROJECT
Now that your campaign is live, how do you get it out in the world? And beyond that, how do you market your project itself, especially among your supporters? Hear from crowdfunding marketing experts such as Dor Dotson and David Ninh, and filmmakers Meredith Alloway and Cheryl Furjanic, who will all provide examples and insight about how to keep that momentum going! Moderated by Kristin McCracken. 
🍻4:00pm – 5:00pm     Happy Hour 🍻
Panelist Bios: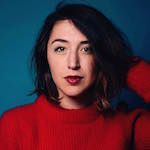 Meredith Alloway is a Texas native living in Manhattan as a filmmaker, journalist and producer. Her short film Ride was made with Hulu in partnership with the Sundance Institute, Deep Tissue premiered at SXSW and has toured internationally and Interior Teresa is currently streaming on Seed & Spark. She has written for publications including Filmmaker Magazine, Playboy, Vanity Fair, Complex and Collider and produced for companies such as And/Or Studios, Blonde & Co., Juniper Jones and Indigenous Media.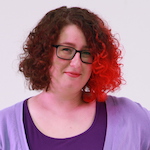 Bri Castellini is an award-winning screenwriter and director based in Brooklyn, NY. By day, she's a Crowdfunding Specialist for Seed&Spark, the Community Director for Stareable, and an adjunct professor for LIU-Brooklyn, with an MFA in Writing and Producing for Television and a BA in Creative Writing. She has been described by collaborators as a "human bulldozer" and is honestly kind of flattered.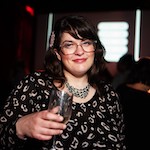 Dor Dotson is a crowdfunding consultant and social media manager specializing in film and theater projects. She has helped creators raise over $330,000 for their projects, and has worked with a variety of film clients such as Oscilloscope, Kino Lorber, FilmRise, DOC NYC, Fork Films and more.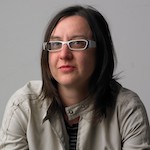 Cheryl Furjanic is an Emmy-nominated filmmaker whose documentary and fiction films have screened at 150+ festivals worldwide and on television. Her most recent film is Stonewall: The Making of a Monument (2019, NY Times Op-Doc). Her feature documentary Back on Board: Greg Louganis was broadcast on HBO and nominated for an Emmy Award in 2016. Her feature documentary Sync or Swim (2008) premiered at the Slamdance Film Festival. Early short films include A Good Uplift (2003) and Bar Talk (2002). Furjanic has been teaching documentary production at New York University in the Culture & Media Program for nearly two decades.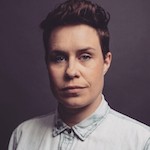 Elise McCave works with filmmakers & organizations worldwide to bring film projects to life, build communities of support, and ensure the creative voices on Kickstarter come from all areas of the industry,  producing work that explores the form to the fullest. Based in New York, Elise joined Kickstarter in 2016 from Doc Society (formerly BRITDOC), a nonprofit based in London and New York that works with documentary filmmakers.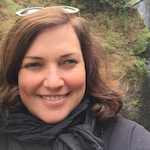 Kristin McCracken is a social media and content strategist who works with filmmakers, film festivals and other organizations to build their profiles, community reach, and engagement through social and digital media. She provides editorial content across platforms, and has contributed filmmaker interviews to select outlets. Formerly VP of Digital Media at Tribeca, her current festival clients include Hamptons International Film Festival, Montclair Film Festival, Maui Film Festival, and Naples International Film Festival.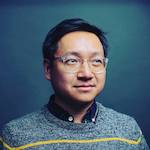 David Ninh is the Director of Press and Publicity at independent arthouse distributor Kino Lorber, Inc. where he oversees the press outreach for the company's theatrical, home video, and streaming releases. He was the former Senior Communications Specialist at Kickstarter where he worked with filmmakers and creators during the initial funding stages of many successful film, arts and culture projects. He's worked on the publicity teams at Film at Lincoln Center, New York Film Festival and PMK*BNC and started his career as an entertainment and style reporter at the Dallas Morning News. He also works as a crowdfunding consultant and as an independent producer with NY-based production company Still Point Pictures. He lives in Brooklyn, NY.
---