Craft Ed. Seminars is produced by the core team behind IFC Center's successful DOC NYC, What The Fest!?, Split Screens TV, and 51Fest festivals.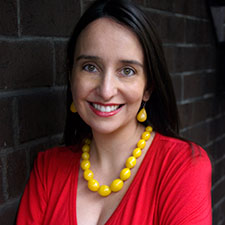 Raphaela Neihausen
Executive Director
Raphaela Neihausen is Executive Director of DOC NYC, America's largest documentary festival (now in its tenth year), Split Screens Festival (now in its third year), What The Fest!?, and Pure Nonfiction at IFC Center, a weekly documentary series (now in its fifteenth year). From 2011 – 2014, she launched the Montclair Film Festival, as Executive Director. Prior to that, she worked for seven years at Mercer Management Consulting (now Oliver Wyman), advising Fortune 100 companies on strategic growth. Neihausen co-hosts WNYC's "Doc of the Week" and executive produces the podcast Pure Nonfiction. She also produced the feature documentary Miss Gulag and the 2017 Oscar® nominated short film Joe's Violin. She holds a BSFS/MA from Georgetown University's School of Foreign Service.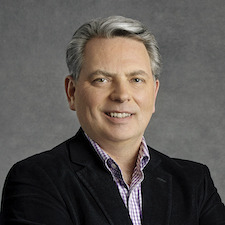 John Vanco
Senior Vice President and General Manager, IFC Center
Through his leadership roles in film distribution and exhibition over the last 15 years, John Vanco has strived to connect great works of cinema with appreciative audiences. Greenwich Village's IFC Center, led by Vanco since its 2005 opening, is the bricks and mortar home of IFC Entertainment and serves as a focal point for the independent film community. As one of the founders of Cowboy Pictures, Vanco led the distribution efforts on behalf of dozens of foreign language, documentary and American fiction features, including works by Lynne Ramsay, David Gordon Green, Catherine Breillat, and Shohei Imamura. Cowboy also programmed an innovative film calendar at a Manhattan cinema and managed the theatrical libraries of Janus Films and Pennebaker/Hegedus films. Previously, Vanco served in various capacities at Miramax, New Yorker Films and Fine Line Features.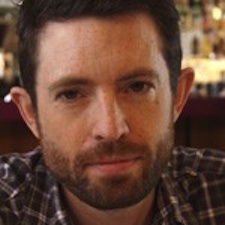 Harris Dew
Vice President, Programs and Promotions, IFC Center
Harris Dew has worked in film programming and publicity for over 15 years, holding positions at New Yorker Films, the San Francisco International Film Festival, the Museum of Modern Art and Film Forum. He has a BA in Comparative Literature from Columbia University and an MA in Film History from NYU.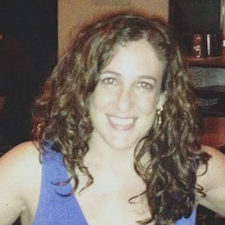 Melissa Jacobson
Program Producer
Melissa Jacobson is an Archival Producer and Festival Program Manager (Split Screens TV Festival, 51Fest). She co-produced Feature Documentary The Witness, about Kitty Genovese (Oscar shortlist, 2017; Emmy nominated, 2018). Previously, she was the head of development for Five More Minutes Productions where, among other tv and film projects, she oversaw research for the film, The Conspirator, and the ESPN limited series, The Bronx is Burning.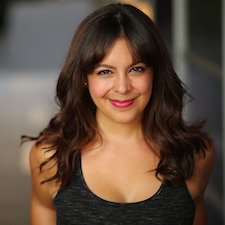 Allyson Morgan
Program Producer
Allyson Morgan is a producer, writer, and actress. She is the founder and Executive Director of the award-winning film and theatre collective F*It Club. She was named one of just five winners out of thousands of entrants from over 63 countries in the Bombay Sapphire Imagination Series; her short film Need For Speed (Dating) premiered at the Tribeca Film Festival.  She was one of six creators selected out of hundreds for the iTV Fest Pitch Competition and has twice been awarded a Juno Leadership Residency through the Omega Institute.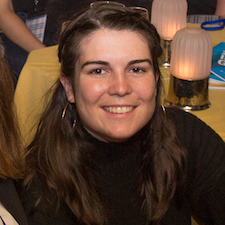 Sarah Modo
Coordinator
A fan of the arts and expression, Sarah has enjoyed working in the festival world. She helps run DOC NYC, Split Screens TV Festival, What The Fest!?, 51Fest and Pure Nonfiction at IFC Center. Previously, Sarah worked at the Montclair Film Festival and Argot Pictures. She holds a BA from Montclair State University in Television and Digital Media.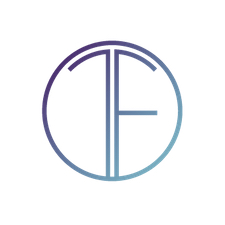 Together Films
Marketing Team
We believe a film doesn't exist until an audience has seen it, which is why we focus on marketing, distribution and data for the global film industry. We offer strategic consultancy and campaign delivery in addition to developing bespoke technical solutions for the film industry. Our clients include DOC NYC, Human Rights Watch Film Festival (London & NYC), Patagonia (Blue Heart, Artifishal), The Tale (HBO), Roll Red Roll (PBS) and Unrest (Sundance 2017).