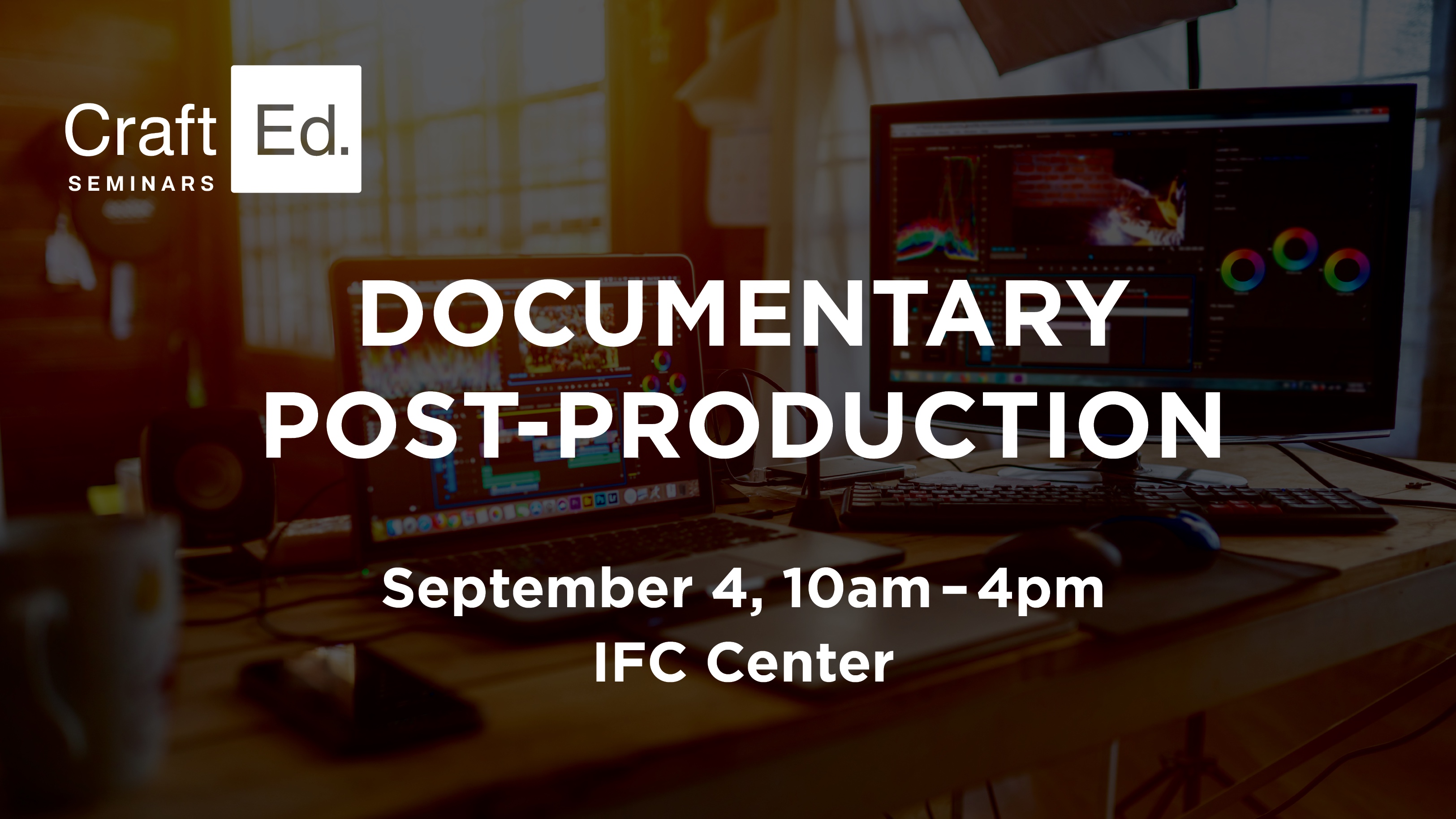 Documentary Post-Production
2019 Alumni
Dive into the intricacies of using B-roll and archival footage, adding animation and VFX, and what you should expect out of a post house and how to score your film, with insights from Jamillah Varias  (Vox Media), Prudence Arndt (I Am Not Your Negro) and others.
Documentary Post-Production Schedule
10:00am – 11:00am Research, Rights and Clearances
Jamillah Varias (Vox Media), Prudence Arndt (I Am Not Your Negro) and Melissa Georges (Frankfurt Kurnit Klein & Selz) talk about how to find footage for your film and creative ways/places to look, how to organize your archival material and how to go about clearing the rights to use it. We'll also go over Fair Use and it's misconceptions. Moderated by Stephanie Jenkins (Muhammad Ali (2021))
11:15am- 12:15pm Graphics and Animation
Gary Breslin (Icarus), Angelique Georges (Harold Prince: The Director's Life), and Molly Schwartz (I Am Evidence) discuss the ways graphics and animations can help your film by making information more accessible, filling in gaps in footage, making disparate archival material look more cohesive, and giving your film a coherent look. Moderated by Jessica Edwards (Mavis!)
1:30pm – 2:30pm Working with a Post Producer 
Steve Bennett (Halston) walks through budgeting, scheduling and workflow for your feature documentary
2:45pm – 3:45pm Using Music
Barry Cole (The Chi), and Nathan Halpern (Minding the Gap) explore the ins and outs of making creative choices around music, including how to navigate legal issues, deciding whether to hire a composer, and the process of working with a music supervisor and licensing music. Moderated by Marshall Curry (A Night at the Garden)
🍻4:00pm – 5:00pm Happy Hour 🍻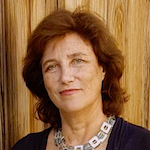 PRUDENCE ARNDT is a nationally recognized archival producer and visual researcher. Her work can be seen in I Am Not Your Negro (Oscar-nominated), Jay Myself (in theaters), Chasing the Moon (PBS) and Project Nim (BAFTA.) She also found media for the National Museum of African American History and directed the research for the Jewish Museum and Tolerance Center, Moscow.
Early in her career she joined the producing team of the landmark civil rights series, Eyes on the Prize, before turning to archival research. She has received FOCAL International awards for "outstanding research" in 2015, 2016 and 2018.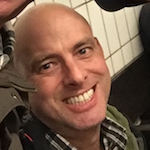 STEVEN BENNETT is a New York based producer who focuses on non-fiction media. His credits include supervising producer of the Peabody Award winning Don't Tell Anyone (No Le Digas A Nadie), producer of Keep a Child Alive with Alicia Keys for Showtime, co-producer of the Tribeca Audience Award winner Give Up Tomorrow (Emmy® Award nominee for Outstanding Investigative Journalism), and line producer for 240 episodes of Now on PBS. He recently produced the exhibit media for the Ocean Wonders: Sharks! hall of the New York Aquarium and completed post-production for Halston (Sundance 2019) premiering on CNN in August 2019.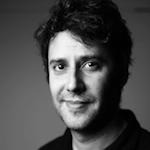 GARY BRESLIN received a BFA from Carnegie Mellon. He then moved to NYC founding the production company, Panoptic – which he ran for 14 years. In 2011, he opened The Office of Development & Design (ODD). Gary was responsible for developing the design direction and all animations in the 2018 Academy Award Winning Documentary Feature, Icarus.  His lyric video for Taylor Swift's "Look What You Made Me Do" has eclipsed 120+ million views. His work has been seen in multiple Academy Award Nominated films (Waste Land, The Tsunami & The Cherry Blossom, Icarus) at the Sundance Film Festival (Blackfish, Icarus), SXSW (TransMilitary), at movie theaters around the world and on your TV screen at home. Gary has a dog named Suki who has never missed a day of work.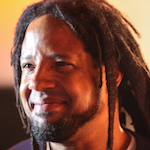 BARRY COLE and his company, Spot Music (est. 2001), stand at the threshold of where media meets media and technology. Spot Music is an independent consultation and music supervision firm with more than 90 credits (Film,TV, New Media), including The Chi, The New Edition Story, Mind Of A Chef, The Daily Show, Sling Blade, American Psycho, Super Troopers, Talk To Me, Belly, Brown Sugar, Our Family Wedding, Roll Bounce, Beautyshop and Notorious. In addition to music supervision for films, Cole has a proven track record in Media Production, Soundtrack A&R, Music Publishing and Music Clearance. Cole Produced the soundtrack for the film "Brown Sugar" from which the single "Love Of My Life" performed by Erykah Badu and Common won the Grammy for R&B Single Of The Year. Barry Cole's exceptional talent and artistry as a Music Supervisor caught the attention of Chris Blackwell, founder of Island Records. In 2004 , Blackwell tapped Cole to manage his publishing catalog of over 15,000 songs including the catalogs of such luminaries as Bob Marley. In 2013 Cole and Blackwell were Grammy nominees for their work on the documentary "Marley" in the category of Best Compilation for Visual Media.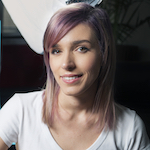 ANGELIQUE GEORGES is an Australian Emmy Award winning designer based in New York who creates animations, styling and branding for films, television shows and a wide array of other motion-based mediums. Her work merges the worlds of design and filmmaking in ways that are experimental, hands-on and constantly evolving.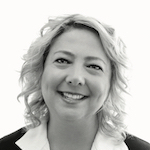 MELISSA GEORGES is Chair of the Content Review & Clearance Group at Frankfurt Kurnit Klein & Selz.  For more than 20 years, she has helped film and television producers, directors, actors, writers, animators and comedians resolve complex legal issues to get their projects cleared and distributed. 
Ms. Georges assesses all forms of content for legal risk including films, documentaries, television shows, true crime series, podcasts, scripts, screenplays, live performances and animated programs, and suggests revisions with an eye toward reducing or eliminating risk.  She also drafts and negotiates production, licensing and non-disclosure agreements, and all forms of releases.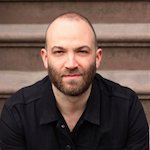 NATHAN HALPERN is an Emmy-nominated composer, named one of Indiewire's 'Composers to Watch.' He composed the score for two films on Barack Obama's list of the best films 2018: The Cannes-winning The Rider (Sony Pictures Classics) and the Oscar-nominated Minding the Gap (HULU). Other recent scores include Sundance Grand Jury Prize winner One Child Nation (Amazon Studios), in theaters now; psychological thriller Swallow (IFC Films), the Sundance Grand Jury Prize winner Rich Hill, the Emmy and Peabody Award-winning Marina Abramovic: The Artist is Present (HBO Films); and the 2017 Oscar-shortlisted films Hooligan Sparrow and The Witness.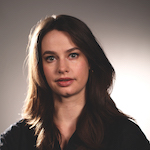 STEPHANIE JENKINS has been working with Ken Burns and Florentine Films since 2010, first as production coordinator on The Central Park Five (2012), then associate producer on Jackie Robinson (2016),  co-producer on East Lake Meadows: A Public Housing Story (2020). She is currently a producer on the upcoming Muhammad Ali (2021). Stephanie enjoys nothing more than getting deep into archival footage research, both with personal and commercial collections. In addition to her work at Florentine, she has contributed archival research to non-fiction media such as WNYC's Radiolab and Spike Lee's Forty Acres and a Mule Productions. She is a 2018-2019 Impact Partners Producing Fellow.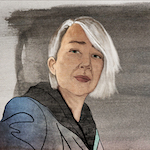 MOLLY SCHWARTZ founded PHLEA TV studio creating art, animation, design, and code for installations and documentary film. Her work on Watchers of the Sky won a Sundance Special Jury Award for Animation. Credits include: Above & Beyond: NASA's Journey to Tomorrow, Worlds of Ursula K LeGuin, Black Panthers: Vanguard of the Revolution, Cancer: Emperor of All Maladies, Nothing Left Unsaid: Gloria Vanderbilt & Anderson Cooper, Take Every Wave: The Life of Laird Hamilton, Rancher Farmer Fisherman, The Opera House, Rachel Carson, and Words from A Bear.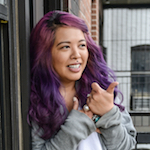 JAMILLAH VARIAS is the Senior Rights Specialist at Vox Media, where along with supporting rights and licensing across Vox Media's editorial teams in video and articles for Vox Media's various sites (Vox.com, The Verge, Eater, Curbed, SB Nation) and Vox Media's creative unit Vox Creative she also works on Vox Studios' programs for PBS, Netflix, YouTube, and Hulu. Jamillah was previously at NBC News working on the Rights & Clearances team for NBC Nightly News, The Today Show, and long form productions for NBC New's Peacock Productions. With over a decade of specializing in research, archival, and rights and clearances in programs that rely on third party content to tell stories in the editorial, news, entertainment, and commercial spaces Jamillah has seen the gamut of content and the difference good archival can make in storytelling.
---